Malang lovely city
with cool air mountain
Ever visited Malang, a lovely town in East Java? If you've never been to this place, consider it to make a long stay in this city. You won't be regret, I guarantee you.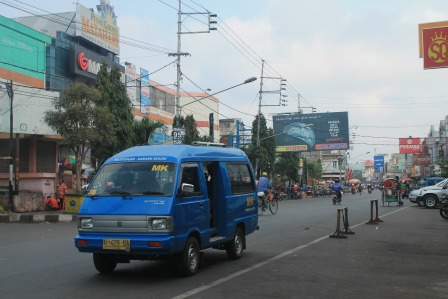 Traffic in the morning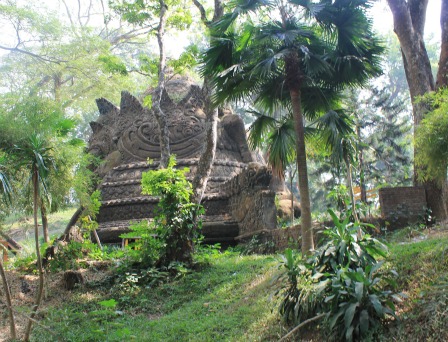 Beside the cool air breeze which make staying in this city of apple much comfortable and pleasant, the city can offer you a lot of fabulous places that's worth it of visited.
From Bandung you can't directly flight to this city, you have to go to Surabaya first and then by car. It's not really far from Surabaya, about 2 hours' drive with good traffic. The flight cost you IDR 1.000.000 for retour flight for each person. It's a little bit expensive.
If you are with more people its better if you hire a car. It's much cheaper only it takes more time even days to reach this city instead 2 hours flight and 2 hours' drive, if you're departure from Bandung. But if you use car, you will see more interesting places and it will be more adventurous, of course.
If you want directly flight to this town, you must go from Jakarta. There is a direct flight from Jakarta.
This is the second largest city of East Java after Surabaya, which you can't expected if you see how calm this city is compare to Surabaya which is so heavy and so busy and certainly very hot.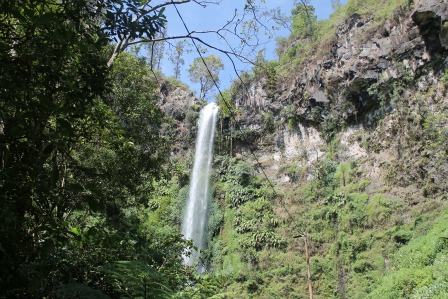 Coban Rondo Waterfall
This city has a nickname the city of apple because the big offer of "Apel Malang". This apple is tiny but sweet and very famous throughout Indonesia. You can include in your day program "petik apel" pick the apple directly from the tree. Really nice activity. And you can eat so many apples as you want while you pick the apple. So, while you're working and your stomach also filled, saving so much time, ha ha ha. And the price? It's not so much, just IDR 20,000 for each person.
If you want to explore the environment around this town, you can stay in this town or Batu. Batu is a lovely small town on the slope of Mount Arjuna about 15 km from Malang, the air is much cooler and the view is more incredible. The new resort hill in batu is Jambuluwuk resort. It's very expensive but it has a fabulous view.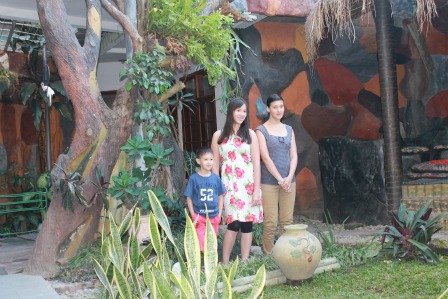 Enny Guesthouse
We were staying in Malang when we visited tourist place around Batu. We were staying in Enny Guest House. A small but friendly place with reasonable price, about IDR 315.000 for a night. And what makes this guest house very handy is that it has a car rental to the next door.
You can reserve the car a day before. It cost about IDR 345,000 for 12 hours including gas and a driver. But you can make an arrangement with the owner, or you might get discount if you reserve for a few days. And believe me you will need it if you want to explore the environment around batu town which are very captivating such as:
Coban Rondo Waterfall
Singosari Temple
Batu Night Spectacular
Selecta Flower Garden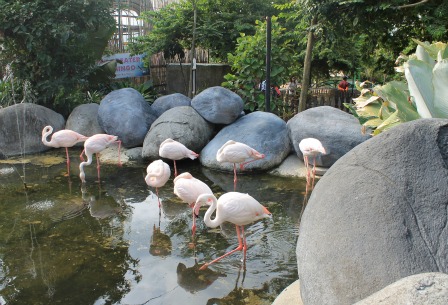 Jatim Park Zoo
So, there are enough places around Malang and Batu to discover. Have a good time in this lovely town.
Return from Malang to East Java
Maybe you want to discover Bandung