Jatim Park
Indonesia Zoo in Batu, East Java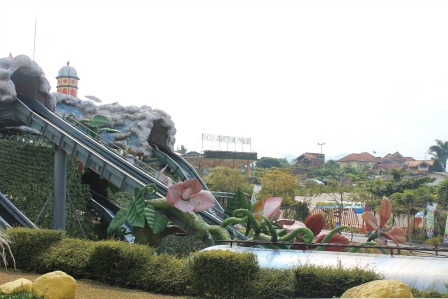 Want to admire the exotic Indonesian animal from very closely? Try to make a trip to Jatim Park at Batu, a city nearby Malang, East Java.
Actually I haven't heard about this zoo before. Zoo has never been my interest before, though that I have been through many zoos in Holland, since I have a son.
But Indonesian zoo has never been my priority to visit. I have always that image, that many Indonesian zoos are untidy, uncared and dirty.
I know this is prejudice, but that is image that I always have since a long time ago that I've seen an Indonesian zoo for the first time.
Obviously the time has changed that, so I have to fix my opinion this time and reconsidered again and that I'm completely wrong in this case.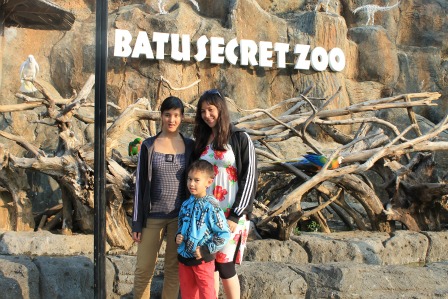 My sister told me about this zoo. She visited this place last year. And she was upside down about this zoo. She was very excited. So I was curious about this zoo, I wonder if she told me the truth about this place.
Based on what I've seen and experience later, I have to admitted it's overwhelmed, so she wasn't exaggerated. Normally I wouldn't belief her, (just kidding...) In this case there is nothing else than to admit and to agree with her opinion.
So the curiosity has to be pleased. I made a trip to Malang with a flight in a hurry; I had only a few days left before we have to get back from the vacation. The flight from Bandung to Surabaya is about one hour, with a little bit (???) delay as usual in Indonesia. Yep …
There is no straight flight from Bandung to Malang. But if you're in Jakarta, you can take a straight flight to Malang, if it easier for you. It's better to do that, because Surabaya has a hell of climate, not my favorite.
We make a reservation before we're leaving for staying and transport from Surabaya to Malang. We called Enny guesthouse on recommendation of some friends. And the guest house can also provide the transport too, which the door next to the guest house, so two things in one action, it spare some time.
The owner of the guesthouse is a very friendly lady. She can speak Dutch which make it easier if you come from Holland. So is the owner of the car rental too, very kind. He can tell you the most and loveliest place that you can visit around Malang. He can also tell you the tastiest food around Malang that you can enjoy. Pretty valuable information, don't you think?
The zoo is easy to reach from Malang, about 1 hour drive with marvelous view along the way. Historical buildings, the green view of the mountain on the background, make your trip from Malang to Jatim Park won't be a dull moment. Hell no, its' too attractive to be ignore.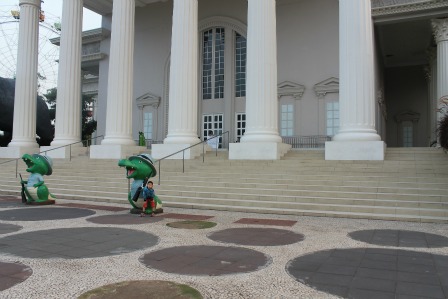 Entrance of the museum
The entry of the museum in Jatim Park is very impressive, with a lot of parking place and the outlook of the rare construction hotel and the big building of the museum for the replica of dinosaurs and the ancient fossils from a lot of continent such as America, Australia, Asia, Africa and Antarctica for any educational school program are really intriguing.
This zoo, Jatim Park would be a paradise for children to discover and explore. My son love dinosaurs and volcano. Maybe he's just a six years old boy but it's surprise me how well he know all the difficult names of all the dinosaurs. He spends his time in the library very well. He is my pride. Ach enough about my son, anyway he was in the seventh heaven when he discovered all that dinosaurs. For his sense, life the dinosaurs as an elephant in this museum. This replica is so real and so perfect match, so for my boy sense the dinosaurs as life as the animals that he has been seen in the zoo. It's wonderful.
The zoo itself? It's clean and well maintained. You'll amazed how this place can be so clean and there are no trash around while in some places of Indonesian tourist place are full of trash. In this zoo you won't even find any cigarette butt. It can even meet the cleanness of European Zoo, maybe even better. It's surprising.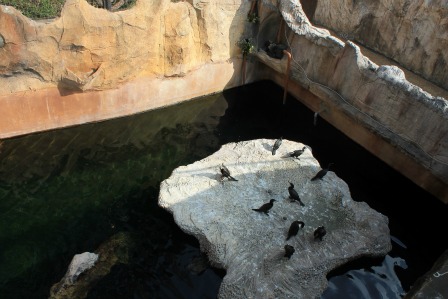 The quality of the environment of the animals is also excellent. They are clean and some places are even funny and lovely decorated.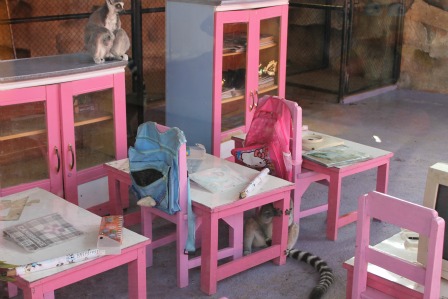 Funny and lovely decorated place
There are also playgrounds for children in Jatim Park, a paradise as well for young children or older one. There are a lot of things that you can do with the children here. There are roller coaster, car racing, and playing ground with water with funny and entertainment figures from toy stories. Anyway there are enough to make a kid amuse.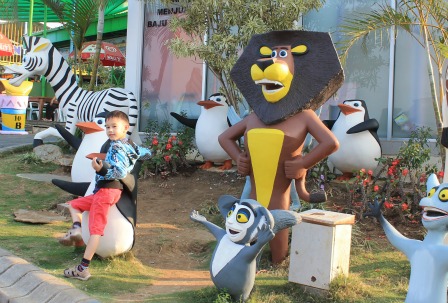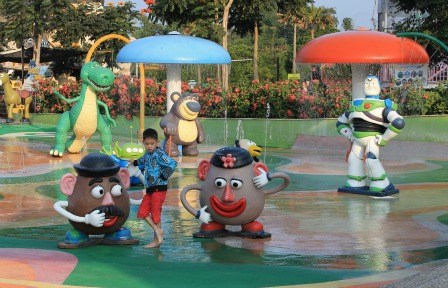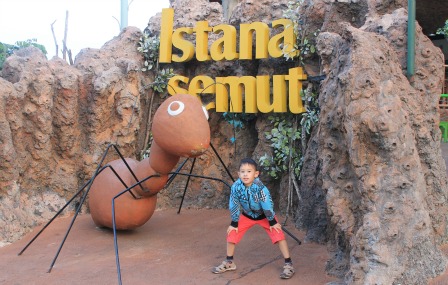 My son has really a good time here. He played, he posed, and anywhere where he can stand with lovely and funny character such as Madagascar, Mario Bros, and any other adorable and timeless figures. So, a wonderful place for children, they will get the most of wonderful time of their young life, they would love it.
An Educational and entertainment place. What's more place could you wish for a curious and vivid child?
---
Return from Jatim Park to Homepage