Central Bali
The finest part of Bali rich in culture and art
Central Bali, less popular than the south side. But there are enormous great places around this part of the island. And it's literally divided Bali in two parts, South and North. If you want to go the north coast of Bali, you have to pass this area. You don't have to worry that you won't find anything here. On the contrary, there are fabulous places that you can visit around here.
This is the place what you can say really remarkable with the lovely Mount Batur, one of the most important volcano of Bali. And not to forget, the famous Ubud, the cultural center of Bali, the favorite place of many western artist. There are enough interesting and lovely temples that you won't resist to visit.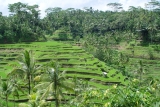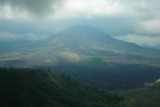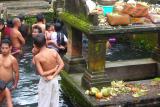 Here are the most interesting places in this part of Bali:
Ubud
The finest place in Central Bali with its culture and art. The place where you can find the real Bali. There are enough museum and temples in Ubud where you can enjoy the whole day without getting boring. Performance and friendly people are not too short. Staying here would be a great experience of your vacation. Don't miss out the opportunity to visit this lovely village.


Penelokan
Its chilly and cold village but it has incredible beautiful view. Located near Mount Batur.


Mount Batur
The beautiful volcano on Kintamani and its great lake, Lake Batur, the biggest one in Bali, with many lovely villages surrounds it like Trunyan and Toya Bongkah that are really worth of visiting.


Tirta empul
Holy spring water temple located at Tampak Siring village. Feel the magical atmosphere of the place in the early morning. Enjoy the magnificent view of the spring flow out into the bathing pool. Read more about this holy spring temple.


Bedugul
Lovely and cool village with its beautiful temple Ulun Danu, rose from the lake Bratan. Click here to know more about this temple. And for you who love golf, Bedugul is also home for golf country club.


Batubulan Village
Famous for its sandstone carvings. Located on the west side of Gianyar. You can also enjoy dance performance in this village. Kecak Dance for example or Barong Dance, daily performed.


The Bali Bird Park or Taman Burung
Located on Gianyar with its tropical bird and komodo dragons. The park has the largest collection of Indonesian birds in the world, including birds from South America and Africa. Ideal place for your children to make an educational trip. Click here to know more.


Pejeng
Pejeng walks would reveal many interesting places like Goa Gajah and the fascinating reliefs of Yeh Pulu. Pejeng itself is a little village but very known for "Pejeng Moon" the largest single cast bronze kettle drum in the world that kept at Pura Penataran Asih temple.



Return from Central Bali to the magic of Bali


Return to homepage