Tangkuban Perahu Volcano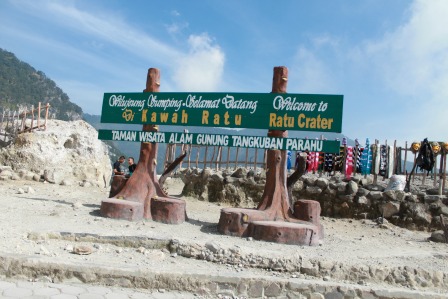 The Tangkuban Perahu volcano, one of the most visited place in Bandung West Java, one of the mountain that surrounded Bandung.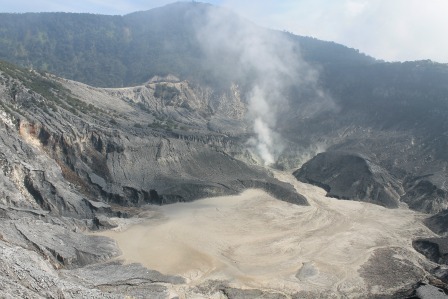 If you want to visit this volcanic, there is no reason to hurry….
This place is easy to reach in a half hour from central Bandung. It's not far, isn't it?
So take your time. You can sleep in …….. But I think that's not what you want.
Around Tangkuban perahu volcano there are enough street vendors sell souvenirs, clothes, toys, stone, etc. If you want to buy something, go some dicking. The price that they offer is too much, Dick less than the half of the price. You can get some souvenirs from IDR 65,000 to IDR 20,000. It's a good deal, isn't it?
It's nice to look around walking and hiking maybe a favorite. Or take a ride with horses, pay about IDR 15,000 for each ride.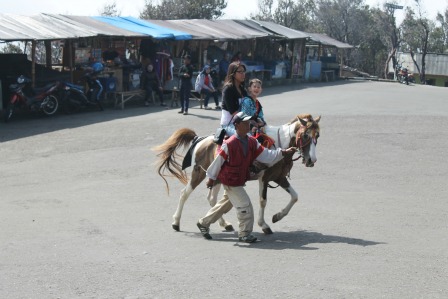 Tangkuban perahu means upturning boat. There is a famous legend behind the scene. A forbidden love story, hmmm, interesting, isn't it?
The story is about Sangkuriang. He is the son of Dayang Sumbi, who has the eternal youth. One day when Sangkuriang went to hunting, he didn't want disappoint his mother when he has nothing to bring it back to her, not a single animal in the forest that he could hunted. So he killed his mother's dog and then brings it to his mother. Dayang Sumbi gets mad, and she hit and exiled his own son
So Sangkuriang went around the world. After years, he came back and he didn't recognize his own mother because his mother look like a young girl and get in love with Dayang Sumbi. But Dayang Sumbi knew it because of the scar that she brought at that time.
When Sangkuriang asked Dayang Sumbi to married him, she asked Sangkuriang to build a dam on the river Citarum and a large boat to across the river before the sunrise as a condition to marry to prevent that she marry his own son.
Sangkuriang went to Buto Ijo (Green Ugly Giant) to ask his help.
When dayang Sumbi realized that Sangkuriang would be succeed in the condition, she makes a false light that looks like that the sun coming up.
Sangkuriang was very disappointed and he kicked the dam and unfinished boat and this result in the upturning boat that we called today as Tangkuban Perahu.
Of course, this is only the legend. It doesn't have to be true, isn't it?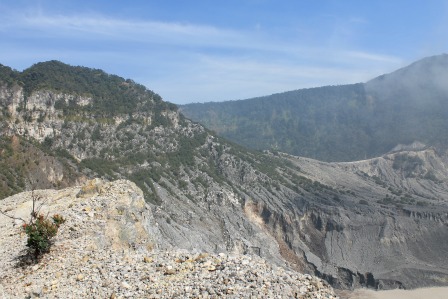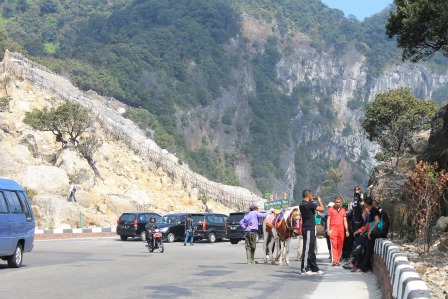 Enough hiking and walking around this volcanic?
And hungry and tired?
Let's go to Lembang, to have some lunch and get something tasty…
And delicious yoghurt…
Go to Lembang
---
And make a time for visit the love stone in Patenggang Lake another interesting place around Bandung
---
Back from Tangkuban Perahu Volcano to Bandung